In an increasingly complex and time-pressured world, experience counts. Our team understands how to anticipate requirements and add increasing value over time. Our reputation is built on this proactive approach to administration.
We provide a full range of administration services to clients ranging from financial institutions, fund managers and listed companies to start-ups, entrepreneurs and high net worth families. In every case, our goal is to provide complete reassurance and free you up to focus elsewhere.
Whatever your specific needs – from a simple structure to complex, multi-jurisdictional support – we will design a solution around you, drawing on many years' experience and the wide pool of specialists in our internal and external networks. Everything is founded on having benchmark systems in place in terms of technology and process, and the flexibility to evolve our support as your needs and interests change.
Our services
You can call on a mix of ad hoc and ongoing support from our team that extends from establishing a company structure to complying with ongoing governance requirements.
Corporate Services Contacts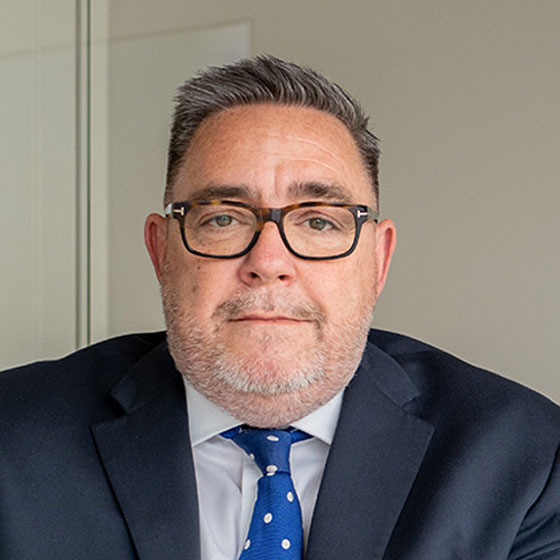 Graham Parry-Dew
Managing Director (Luxembourg)
View Profile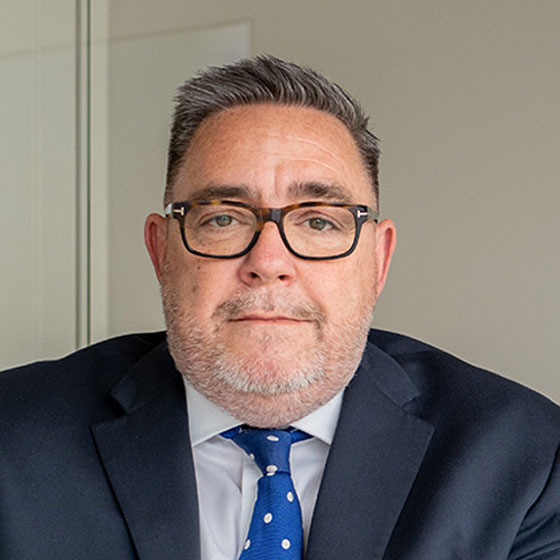 Graham Parry-Dew
Managing Director (Luxembourg)
Graham joined Belasko in 2020. He is a British national and has been resident in Luxembourg since 1991.
Graham has over 30 years' experience in banking and the funds industry, predominantly with funds investing in alternative asset classes, with a major focus on AIFMD regulation, preparation, and subsequent service delivery.
He has worked for respected institutions within this time and in the last ten years has held senior management or authorised manager positions with global banks and specialist fiduciary and fund administration businesses. Graham acts as M.D, – Country Head leading the Belasko Luxembourg operation."
Andy Bailey
Group Head of Private Wealth
View Profile
Andy Bailey
Group Head of Private Wealth
Andy joined Belasko in 2020 to lead the Fiduciary offering across the Group.
Andy has over 20 years' financial services experience having spent the last 12 years at leading independent trust companies, where he has held senior management, Director and Board level positions. Andy has extensive experience in complex Private Client and Corporate structures for UHNW international families, and has been appointed to various regulated and private entity Boards. These Board appointments have required the management of various regulated financial services obligations, together with the active management of a range of asset classes including residential and commercial property, peer to peer and private leverage arrangements, listed investment strategies, private equity, art and other esoteric asset classes. Andy holds a BSC (Hons) degree in Management with Trust and Estates through the Manchester Business School, as well as the Society of Trust and Estate Practitioners Diploma. (TEP).
Niamh Fountaine
Director
View Profile
Niamh Fountaine
Director
Niamh joined Belasko in March 2021 with responsibility for the Fiduciary team in Jersey.
She has over 18 years' experience within the real estate and corporate administration sectors, having been previously responsible for a diverse range of property clients and prior to that a portfolio of structured finance vehicles. Niamh's particular area of speciality lies within the administration, management and control, corporate governance and company secretarial aspects of Jersey companies and Jersey property unit trusts, particularly focusing on real estate assets, financing and security, and has held a number of client Board positions. Outside of work Niamh enjoys walking and baking.
Mark O'Malley
Director
View Profile
Mark O'Malley
Director
Mark is a director of Belasko Jersey Limited having held senior positions in various fund and fiduciary businesses over the last 25 years.
Mark specialises in the management and administration of regulated and unregulated funds and corporate vehicles investing in real estate, private equity and debt, with assets in the UK, Europe and the USA. Mark frequently sits on the boards of entities under administration which has included listed funds. Mark has been involved with a large number of major UK and European property and private equity transactions, as well as corporate finance and leveraging arrangements. Mark graduated with a degree in law from the University of Southampton and also holds a BSc in Financial Services from UMIST. Away from Belasko, Mark's main activities involve his family which currently include five daughters and four grandchildren! As a counterbalance, Mark enjoys kayaking around the beautiful coastline of Jersey.