Joining our performance-driven, fast-growing team will broaden both your experience and your options. As a business, we are relentless in our pursuit of excellence – we know that we succeed only by delivering the kind of comprehensive support you need to maximise your potential. So whether developing our client relationships or shaping strategy and process, you will be hands-on and developing your knowledge right from the start.
Working at Belasko
Ours is a collaborative culture. Throughout our business we share insight and coordinate our efforts so that we can all achieve more. This means you will be part of a close-knit group of peers who pool knowledge and learn from each other. And you will be actively mentored by experienced senior colleagues.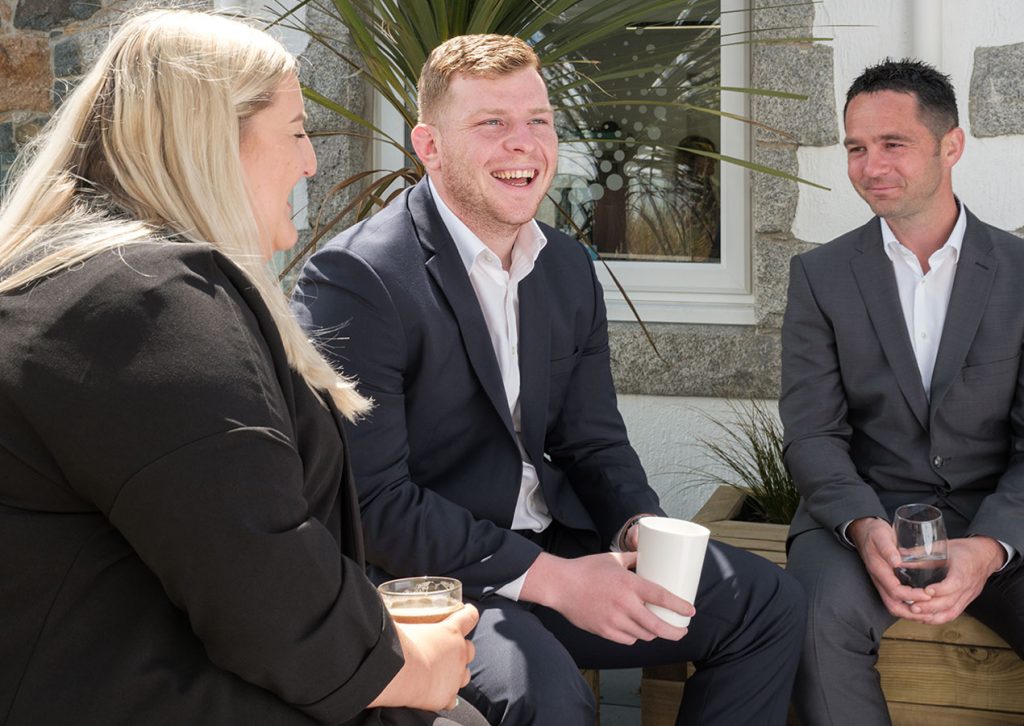 Develop & Grow
Whatever your role and ambitions, you will be empowered to build your career in the direction that interests you. You will be given all the support and encouragement you need to excel in your current position and make the most of new opportunities as they arise in our constantly evolving international team.
From my experience, Belasko has been a fantastic place to work. It is providing me with the platform to meet my career aspirations. In addition, it is an enjoyable, thriving and energetic environment to work in. At Belasko everyone has the opportunity to have their ideas and voices heard. Furthermore, we are a collaborative pan jurisdiction organisation with a growing team of committed professionals that want to provide our clients with the highest standard of client service.
Dom
- Assistant Manager, Belasko
Funds & Corporate Legal Officer

Lux

About the role:

The purpose of the position is to assist the corporate secretarial department with ensuring the sound corporate standing of alternative investment structures. The role will require regular interaction with staff at all levels across the Belasko Group, clients and third-party service providers and advisors.

Key responsibilities:

Manage day-to-day corporate secretarial matters, governance, and administrative aspects of a portfolio of domiciled funds and their underlying SPVs.
Take part in the onboarding of new clients and ensuring that relevant AML/KYC and CDD is in good standing.
Transaction monitoring of portfolio transactions
Take charge of the preparation of Board meetings, along with board packs, attend and minute the meetings and follow-up on action points.
Drafting of legal documentation related to the Annual General Meetings and Extraordinary General meetings of shareholders.
Monitor all topics on the corporate calendar.
Ensure all statutory registers are up to date.
Coordinate service provider relationships, liaise with internal and external stakeholders such as auditors, law firms, the regulator, notaries etc.
Monitor changes in relevant legislation and the regulatory environment and act accordingly.
Ensure the integrity of the clients' governance framework and provide guidance as to good corporate governance proceedings.
Assisting team with execution of payments relating to underlying entities

Qualifications & Experience:

A background education in law
Experience in a similar role in the financial sector.
A good understanding of Luxembourg Fund legalisation and corporate secretarial function.
Familiarity with the Luxembourg compliance and regulatory compliance environment.
3+ years' experience.
A valid Luxembourg working permit.

Skills Required:

Integrity, honesty, and professionalism.
Excellent interpersonal and communication skills with the ability to deal effectively with all levels of staff and management within the Belasko Group as well as clients and third-party service providers (where applicable);
Proactive, solution focussed and self-sufficient.

Location: Lux

Type: Full Time

Job Function: Fund & Corporate Legal Officer

---

Apply Now