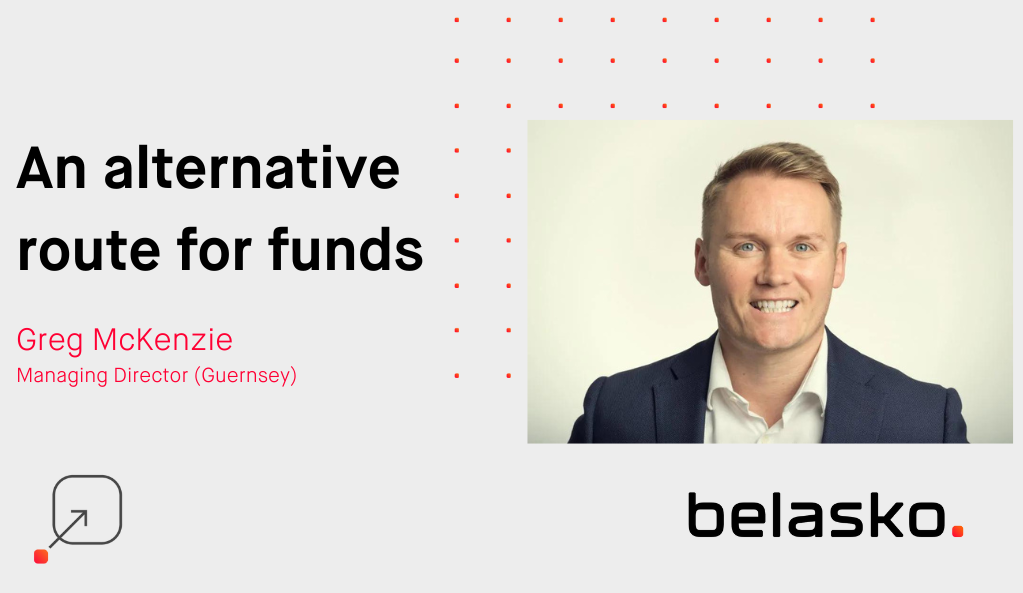 Today's investment landscape is a myriad of potholes and craters, persistent inflation, blunt fiscal policy, digitalisation and market volatility all contributing to the bumpy ride. Navigating this landscape is a challenge therefore, timing is critical to a successful capital raising.  
In this article, Greg McKenzie, Managing Director at Belasko in Guernsey, considers fund domiciles and deep dive into Guernsey's fund establishment offering as a well-trodden path for US Managers seeking an immediate solution in a narrow window of availability to launch their structure.   
What makes Guernsey an attractive domicile for many US managers accessing European capital? 
With more than 50 years of experience servicing a variety of fund structures and strategies, Guernsey has a long-standing reputation as a leading international finance centre and is no stranger to US Managers. As of June 2022, Guernsey's funds under management equated to $517bn, of which over $60bn was managed by US promoters. But what makes the island different to competitors some may ask? 
Guernsey's regulation is known for being flexible and pragmatic, where a proportionate approach is taken to regulation.  
The island is tax-neutral, meaning investors are not impacted by double taxation and benefit from an extensive network of double taxation treaties with other countries, providing additional certainty to investors. 
Guernsey has a strong commitment to environmental, social, and governance factors. The island has been a leader in sustainable finance, with a range of initiatives aimed at promoting responsible investment. This includes the Guernsey Green Fund, which was the world's first regulated green investment fund product. 
The island's funds can leverage the National Private Placement Regime (NPPR), allowing a faster and easier way to access European capital in comparison to a full AIFMD passport. 
Guernsey offers a range of both legal structures and investment regulations that can accommodate complex investor requirements.  
PIF – the solution for US managers  
A somewhat recent development is the Guernsey Private Investment Fund (PIF), which offers a lighter-touch regulatory framework suitable for sophisticated investors. 
The PIF was introduced in 2016 and saw some revisions in 2021 – these include increasing the maximum number of investors to 50; and creating 3 routes, which better align with the usage of the vehicle. 
The PIF has seen take-up across numerous asset strategies from institutional to family office-based managers with interest for both first time and established managers looking to establish a fast and effective investment vehicle. There are a number of reasons why a PIF could be a viable solution:  
There are no legal restrictions on structure, so you can use companies (including cell companies), limited partnerships, or unit trusts. 
It is recognised within the EU, and can benefit from the NPPR regime, more broadly there is the ability to evolve in time, potentially to expand the investor base, or to a publicly offered investment product.   
Where all the criteria are met, a PIF can obtain regulatory approval in 24 hours enabling an instant solution for US Managers. 
In summary, Guernsey offers US Managers a range of benefits over other, commonly referenced, domiciles as a jurisdiction for their next investment fund. Its well-established financial services industry, tax-neutral status, flexible regulation, range of fund structures, and commitment to ESG factors make it an attractive option. You can find out more by contacting Greg at: [email protected].  
---